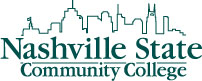 <![if !supportLineBreakNewLine]>
<![endif]>
Introduction to Sociology (SOCI 1010)
Marriage & Family (SOCI 2010)
Social Psychology (SOCI 2113/PSYC 2120)
Welcome everyone!
I am very excited about teaching Introduction to Sociology (SOCI 1111), Marriage and Family (SOCI 2112), Social Psychology (SOCI2113/PSYC 2120) online. Please read this entire letter and at the end, fill out your Online Course Enrollment Request Form at the end of this page.
After you are finished submitting your student information, go to NS Online (https://elearn.nscc.edu) by clicking on Attend Online from NSCC Homepage and logging in using your A-number in the Username and your PIN in the Password online from Nashville State's homepage (http://www.nscc.edu/), or you may access the site by clicking on the underlined links.
Online course expectations:
In order to enroll in this class the student must:
*Know how to use NS Online and its features
 Access and use all tools
o Email
o Read and post discussions
o Take quizzes
o Upload assignments
o Navigate through Content
*Have a basic level of computer literacy
 Upload and download files
o Word files (.doc, or docx or .rtf)
o PowerPoint (.ppt or .pptx)
*Be a self-motivator and a self-disciplined learner
 Students must understand that in a 3 credit course they are to put in about 3 hours of work outside the classroom per week for each credit.
 Students need to understand that since this is an online course and there is no face to face classroom component it may take 12 hours per week.
*Must read the syllabus and sign the contract within the first week of class
 Students must have a basic understanding early of the expectations and policies of the course
*Must be familiar with the weekly expectations as far the work load. Please click on the schedule for the course you are interested in
Introduction to sociology
Marriage and Family
Social Psychology
Complete the Online Course Enrollment Request Form and submit it to your instructor online. Just click on the underlined text.
Marla A. Perry, MS
Associate Professor
D 43
120 White Bridge Road
Nashville, TN 37209
Office 615 353 3341
Fax 615 353 3756
Marla.perry@nscc.edu